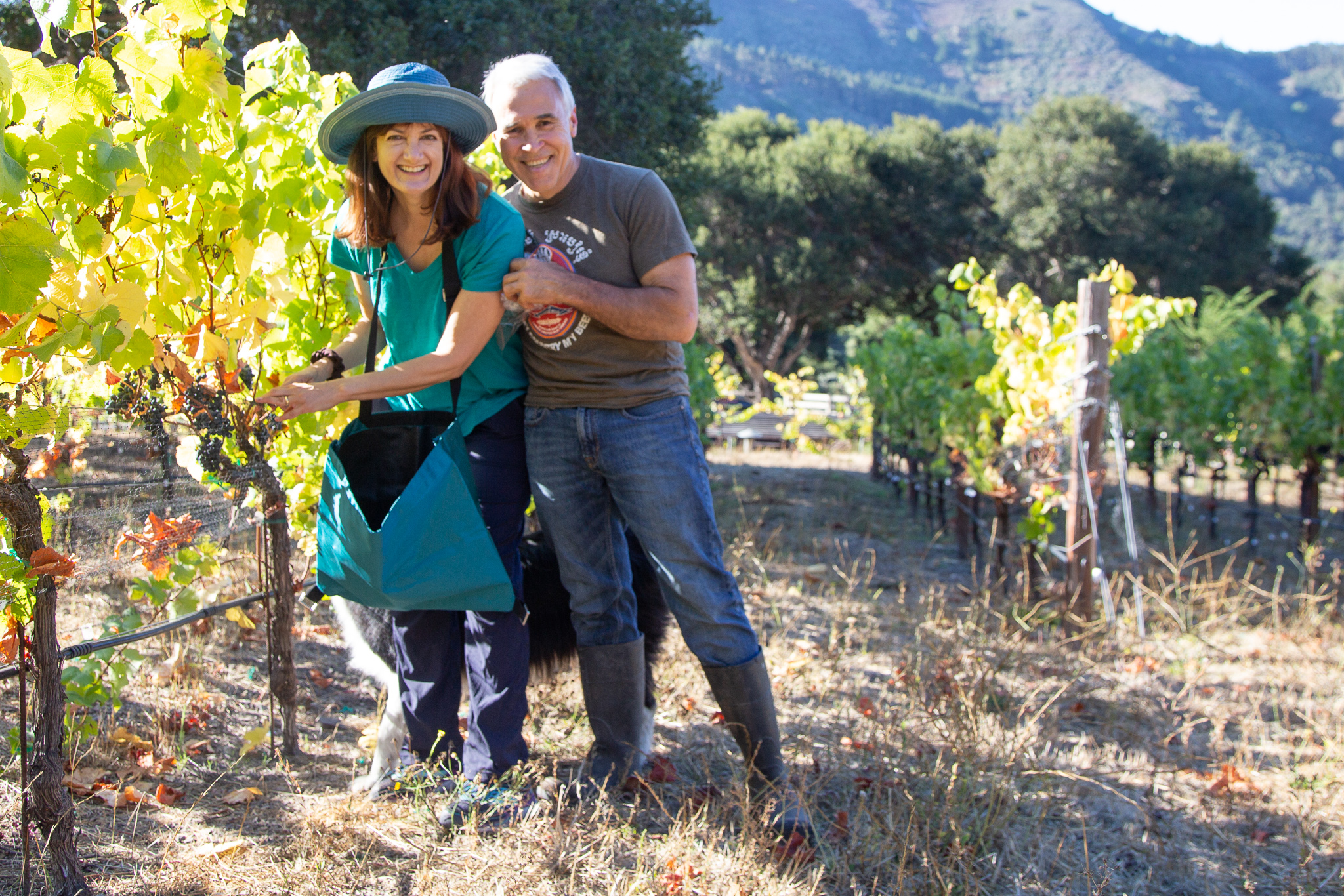 Our Story
In November of 2017 a cautious middle aged couple
did something very much out of character…
The Beginning
In November of 2017 a cautious middle aged couple did something very much out of character: they bought a farm in Carmel Valley that they did not need.  It felt frivolous and dangerous — as if they were throwing themselves in front of a moving train just for the thrill of it. There were broken fences and leaking pipes, mountain lions and rodents, weeds, a neglected vineyard, and opportunity. He was entranced by the south-facing slope of the property, the pastures tall and green in November, the work and repair that he knew would force him to learn things he was uncomfortable with. She mostly humored him, but imagined that one day it might be a way to lure her three sons back to the area, so that she could bake them apple pies, and make sure that they had eaten dinner. They strapped themselves to a mission that gave them no choice but to get out of bed and learn new things, in a hurry. The train was coming and they needed to repair the tracks before it bore them down.
The property has grown to be so much more than either of them imagined. It has become Swan Song Ranch.
They started with beautiful Black Welsh Mountain Sheep to keep the weeds down, which brought the mountain lions. They got donkeys to protect the sheep, and livestock protection dogs to help protect them both. The goats were gifted or rescued, depending on how you look at it, from a backyard in downtown Monterey. They got chickens for the eggs, of course, but they're not quite sure how they wound up with 80 or so. The geese were intended to weed the vineyard, which seemed brilliant to them at the time, but so far has not worked out quite as they had hoped. They adopted feral cats, wild and untamable, to keep down the rats and mice and gophers, and they have done a good job of that. Some of them have become affectionate pets, as well. The grape vines were alive and it seemed a shame to let them go to waste, though wine was far down on their list of priorities, an almost unimaginable luxury amidst the daily crises of weeds and water leaks and broken fences and predators.
But now, 3 years into it, Swan Song Ranch has 18 lambs, including 9 new ones this spring; two donkeys have been born on the property; and in December 2020, 9 new puppies. They have new fruit trees, new beds for vegetables, and berries. They have a 2018 red wine vinegar that was their attempt to salvage their first, meager harvest of grapes. In 2019 they made Swan Song Pinot, which has turned out to be a lovely wine, rich and fruity and dry. In the summer of 2020 wildfires filled Carmel Valley with dense smoke and nearly drove them to evacuate, just as grapes were ripening. The smoke would have ruined a wine fermented on the skins, so they took a chance and pressed it the day it was picked and called it Swan Song Ranch Wildfire Rosè. A phoenix of a wine born of the summer wildfires of 2020, it has been one of the nicest surprises of the year — crisp and light, and lovely, enough that they will probably set aside some of the grapes to make a rosè every year.
They have hosted birthdays and dinners and concerts and Crossfit sessions, and grape harvests, lots of births, a few deaths. This is what you get when you throw yourselves in front of a train.
Story of our Logo
The logo is a play on Mark's name.  Vierra is a misspelling of Vieira, and came to this country as a 16 year old stow-away from the Azores. It means scallop or seashell in Portuguese, and they have 3 sons, so the logo has three scallop shells. 
The name Swan Song is a play on Kathy's name, of course.  There is already a Swanson's Ranch in Carmel Valley, and Swanson's Ranch is simply too close to her real name for her to be willing to use it, anyway.  Swansong seemed a little grim — though the ranch may well be the last great thing they accomplish in their lives, they're not sure they're ready to concede that just yet. But Swan Song, the call of a majestic bird that is strong and beautiful and mates for life seems like it is just where they want to be right now.  And in truth, it will probably be the last grand thing they do in their lives, as well. 
So Swan Song, it is.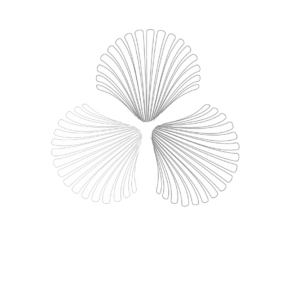 If you visit, please drive carefully. Hug the donkeys, but don't feed them your fingers. Gather the eggs. Pet the dogs and the cats, and the sheep, and the goats. Taste the wine. Ask yourself if this is the best use you can make of this day, and this place.